---
---
Contact me or schedule your $265 Project Assessment today!
---
---
5 Money and Time Saving Tips
-------------------------------------------------------------------------
Purchase and install a quality antivirus program. I recommend

Eset NOD32 Antivirus

and have no affiliation with them other than I am a fan of their product. I have removed many "bugs" from machines protected with "free" antivirus products. Threats are constantly evolving and quality products costing around $40 per year come from companies that can afford to hire a team of qualified security professionals who will actually protect your machine and your valuable personal data.

Keep Windows/Mac/Ubuntu operating systems up to date. Developers are constantly patching security holes so you need to take advantage of all updates to remain secure.

Update your router/modem firmware yearly. Same deal as number 2 above.

Backup your files regularly. Cloud, local, CD/DVD, external hard drive, thumb drive - however you do it, just do it, and you'll be way ahead of the game if your system experiences catastrophic failure. Best is to keep the back up in a separate building or structure in a sealed metal box.

Scammers are always looking for a gullible mark. If you have any questions or problems or concerns about software or telemarketers or a general bad feeling about something you are about to install, call me or someone else local who you trust before you let anyone you don't know access your computer, tablet or phone.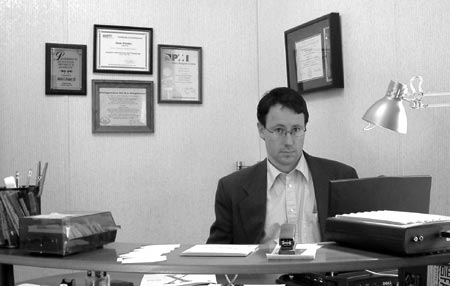 Do I look like I'm messing around? BACKUP YOUR FILES! ;-)